Here is the step by step procedure for withdrawing money from your PayPal to Land Bank ATM. Please keep in mind that this post is not only intended for Land Bank ATM account holder, the procedure can also apply to other ATM account holders. Below is a list of Philippine bank that is currently supported by PayPal.
Source: EBAY
NAME OF BANK --- BANK CODE
ALLIED BANKING CORP--- 010320013
ASIA UNITED BANK --- 011020011
BANGKO SENTRAL NG PILIPINAS --- 010030015
BANCO DE ORO (& EPCIB) --- 010530667
BANK OF COMMERCE --- 010440016
BANK OF THE PHIL ISLANDS --- 010040018
CHINA BANKING CORP --- 010100013
CHINA TRUST COMML BANK --- 010690015
CITIBANK N.A. --- 010070017
DEVT BANK OF THE PHILS --- 010590018
EAST WEST BANK --- 010620014
EXPORT & INDUSTRY BANK --- 010860010
LAND BANK OF THE PHILS --- 010350025
MAYBANK OF THE PHILS --- 010220016
METROPOLITAN BANK & TRUST CO --- 010269996
PHIL BANK OF COMMUNICATION ---010110016
PHIL TRUST COMPANY --- 010090039
HIL NATIONAL BANK --- 010080010
PRUDENTIAL BANK --- 010150018
PHIL VETERANS BANK --- 010330016
SECURITY BANK & TRUST CO --- 010140015
STANDARD CHARTERED BANK --- 010050011
UNITED COCONUT PLANTERS BANK --- 010299995
UNION BANK OF THE PHILS --- 010419995
UNITED OVERSEAS BANK --- 010270189

Enough on the introduction so let's start!
1.) Login to your PayPal account
2.) On dashboard or home screen, you can add a card or bank account by clicking this link

3.) After you navigated on that link, this screen will show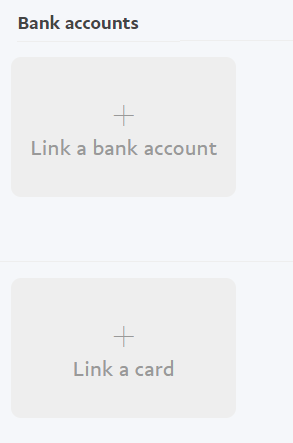 If you want to withdraw money, you have to verify your paypal account first.
You can do that by clicking the "Link a card". I used "PayMaya" Master Card card to verify my account.
PAYMAYA IS FREE
If you still don't have that, Please download PayMaya virtual debit card on Google Playstore.
4.) If you already have a card (PayMaya or other debit/credit card)
Proceed to "Link a card" then this screen will show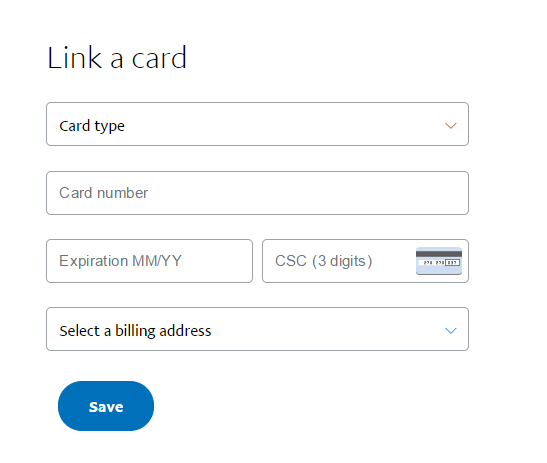 Just enter your card details like 16 digit card number, billing address, card expiration, CSC/CVV2 (3 digit number which usually at the back of your card, on PayMaya virtual card, you can see it in front of the card)
5.) After you entered the details of your card, just make sure that your card has at least 3$ or 150 pesos because PayPal will use it for processing fee but will be refunded later.
Once you are ready to verify your card, find the "Confirm Card" link and enter the 4 digit EXPUSE CODE.
This EXPUSE code will be sent to your cellphone number which is linked to PayMaya (if you used PayMaya card).
Usually the EXPUSE code format is like this one *"PPXXXXCODE"**
This XXXX is your 4 digit code
If you already have the 4 digit code, click "Confirm Card"
6.) After you verify your card, you will now be able to do a bank withdrawal. If you don't have a bank account yet, add your bank details
As i mentioned above you can link a bank account by clicking "Link a bank" (See the screenshot above)
7.) After you clicked that link, this screen will show
Enter your bank details. On our example, I used Land Bank ATM account. Here is the Land Bank Details
Bank Name: LAND BANK OF THE PHILS
Bank Code: 010350025
Bank Account Number: You can find your account number in front of your Land Bank ATM (The 10 digit number)
8.) After you linked your bank account you can now proceed to bank withdrawal, just click "Withdraw Funds"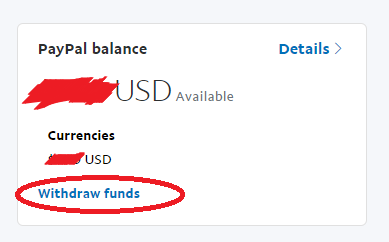 Thereafter, this screen will show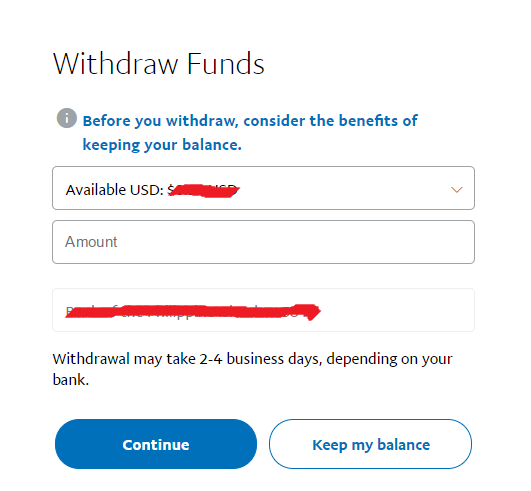 Then enter your withdraw amount! :)
Please take note that you can get the funds from your bank after 2-3 days when the PayPal withdrawal status became "Completed". Usually, it is "Pending" for 3 days, but don't worry its status will become Completed after 3 days. So you will get the money from your bank within 6 days.
Additional note: Saturday and Sunday is excluded as working days. Also, Land Bank will charge 100 pesos as deposit fee